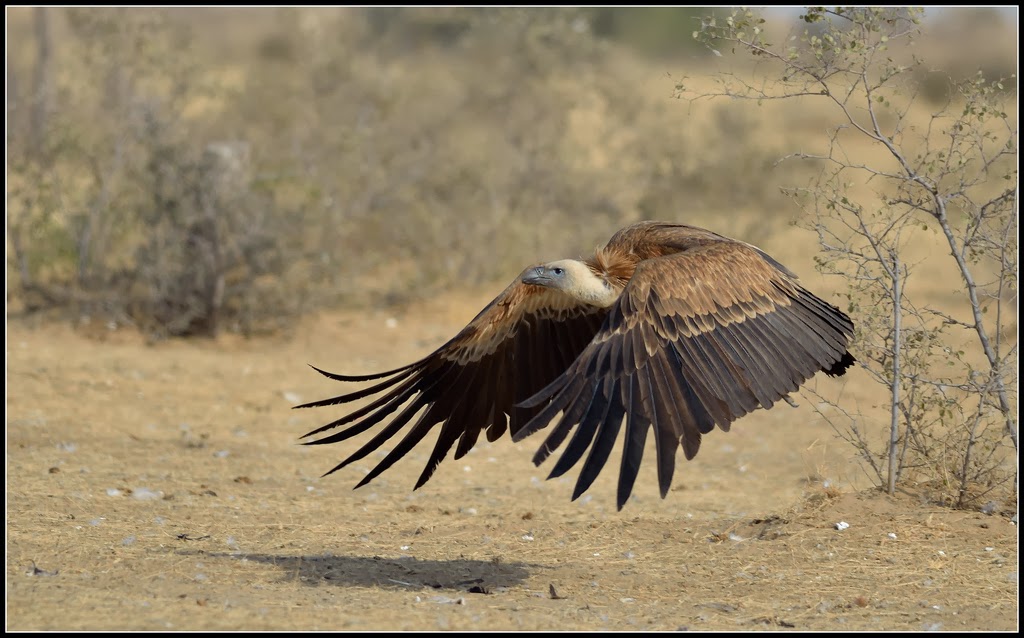 Formerly the capital of the princely state of Bikaner, Bikaner was founded by Rao Bika in 1486 and from its small origins it has developed into the fourth largest city in Rajasthan. Usually people flock to Bikaner for its historical monuments such as the Junagarh fort and the Lalgarh Palace.
However it is famous amongst the Indian birding community for one more thing – Birds of prey.
At the Jorbeer Carcass dumping site in outskirts of the city, thousands of vultures and eagles can be seen feeding on dead cattle or resting otherwise. Some of the prominent species include Steppe Eagle, Eastern Imperial Eagle, Bonnelis Eagle, Cinerous Vulture, Egyptian Vulture, King Vulture, Griffon Vulture amongst others. Amongst the exotic species one can spot the Saker Falcon, which is a winter passage migrant and the yellow eyed Pigeon. Also seen are regular scrubland species like Desert Wheatear, Variable Wheatear, Isabeline Wheatear, Shrikes, Bulbuls and all. Amongst mammals, Chinkara (Indian Gazelle), Nilgai (Indian Blue bull) and Desert Fox are seen regularly.
When to go
November to February is the best time for birding around Bikaner. The weather is pleasant and birding activity is at its peak.